MODUS OPERANDI Press is a new imprint of Loose Cannon Enterprises, digital publishers since 2002. Publishing ebooks in all formats and trade paperbacks, Modus Operandi specializes in suspenseful fiction, mysteries (cozy to police procedural) and true crime.
Eclipsing its simple roots of CD rom-based ebooks of vintage furniture plans, Loose Cannon now has a catalog of over 100 titles distributed via KDP, Apple iBooks, NookPress, Kobo and Google Play. Its offerings also include print titles via Createspace/Ingram Spark, and audiobooks through Audible and iTunes.
Founded by Stephen Hutchins, a 25 year veteran of project management in the game software industry, Modus Operandi leverages the latest software tools, techniques, and crowd-based solutions of the indie publishing movement to maximize small publishing efficiency.
To get in touch, go to our Contact Us page.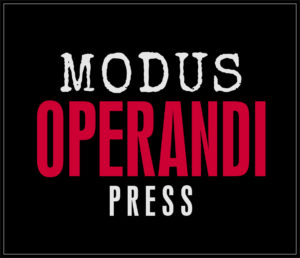 We are a participant in the Amazon Services LLC Associates Program, an affiliate advertising program designed to provide a means for us to earn fees by linking to Amazon.com and affiliated sites